Windows Server 2012 R2 Launch Blog Series Index at http://aka.ms/2012r2-01
Windows Azure Hyper-V Recovery Manager helps simplify the task of delivering service availability. For organizations with two or more datacenters looking to protect vital workloads running in their private cloud, Windows Azure Hyper-V Recovery Manager enables them to combine Windows Azure, System Center and Hyper-V Replica to deliver business continuity of workloads. Note Currently, the Hyper-V Recovery Manager feature is being offered as a limited customer preview to customers selected via an application process.
Windows Azure Hyper-V Recovery Manager provides:
Automated Protection:
Private clouds can be protected by automating the replication of the virtual machines that compose them at a secondary location. The ongoing asynchronous replication of each VM is provided by Windows Server Hyper-V Replica. All communications with Windows Azure is encrypted and limited to the System Center Virtual Machine Manager server in each datacenter.
Continuous Health Monitoring:
Service availability at the primary datacenter is monitored by Windows Azure Hyper-V Recovery Manager on an ongoing basis. Workload data is not transferred to Windows Azure.
Orchestrated Recovery:
The service helps automate the orderly recovery of services in the event of a site outage at the primary datacenter. Virtual machines are started in an orchestrated fashion to help restore service quickly. This process can also be used for testing recovery without disruption to services, or temporarily transferring services to the secondary location.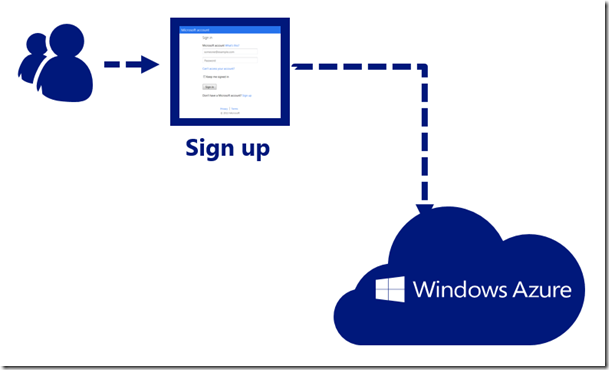 Configure

Leverage Hyper-V Replica to replicate changes Link to Hyper-V Replica Step-By-Step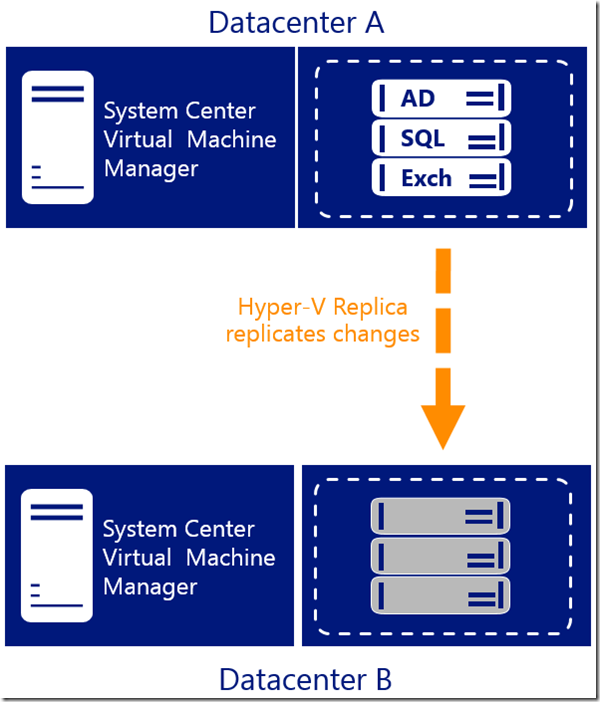 Create Recovery Plan – Monitor Health – Step-By-Step…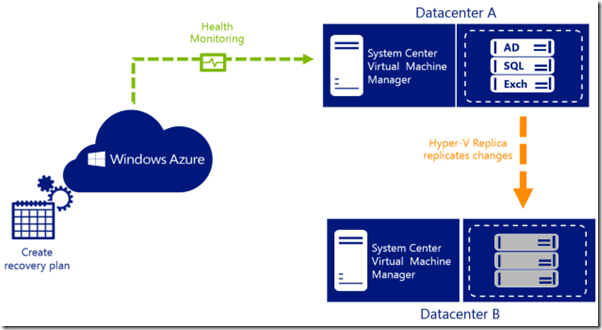 Orchestration of recovery plan for VMs or services in the event of an outage

For a much more detailed step-by-step guide and video see:
Guided Hands-on Lab: Protect Private Clouds with Site-to-Site Failover using Windows Azure HRM