Free Cloud Resources

Create your Free Cloud Virtual Machines, websites and use other cloud resources

10 Websites Free
$200 worth of free servers/services

Windows Stack
Lamp Stack
Mix

Ultra Fast Performance
Great upload and download speeds
Infinitely scalable




Free MSDN Resources

Startup's / Small Businesses

NOTE: Requires Credit Card but you will NOT be billed if you do not manually change your account to a Pay Account
ITProGuru (Dan Stolts) Blog http://ITProGuru.comMicrosoft Virtual Academy- Free Training
Call-To-Action Challenge…
Activate a Free Azure Trial Subscription http://aka.ms/WC-Cloud Create your first Free Cloud Virtual Machine or Website
NOTE: Requires Credit Card but you will NOT be billed if you do not manually change your account to a Pay Account
Ø  Send a screenshot of Azure with VM/website created to itproguru@microsoft.com
Ø for a second entry, tweet @ITProGuru or email your friends (and cc itproguru@microsoft.com) the message:
§  Tweet/Email: @ITProGuru I am ready to run Word Press on Windows Azure http://aka.ms/WC-Cloud #wcbos @WordCampBoston
Two winners will be drawn from all participants.  Each winner will get to choose a prize from the following list: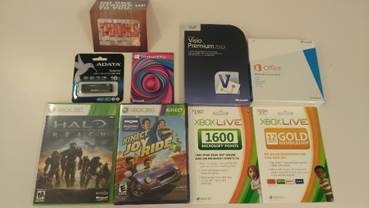 1)     Office Home & Business 2013
2)     16 GB USB 3.0 flash drive
3)     $25 Home Depot Gift Card
4)     Windows 8 Professional
5)     Visio Premium 2010
6)     XBox Live Gold 12 Month Gold Membership
7)     XBox Live 1600 Points Card
8)     XBox 360 Kinect Joy Ride Game
9)     XBox 360 HALO REACH GAME
Drawing will be held on Monday Morning at 8:45am. Winners will be notified via email (using email address screenshot was sent from). 
Did you know… This blog site is a WordPress site?