Event Location
Cambridge, MA
Date Oct. 12-13, 2011
Time 9:00am – 5:00pm Location
Boston Marriott Cambridge
Two Cambridge Center
50 Broadway
Cambridge, MA 02142
REGISTER – DAY 1
REGISTER – DAY 2
Events run from
9:00 AM – 5:00 PM
To register or to view the full agenda, select a day above.
Learn how to build apps and games for Windows Phone!
Learn from the experts
Meet other professionals in the industry
Networking opportunities
Build valuable skills to enhance your resume
DATE: Wednesday, October 12
TIME: 830a – 500p
WHERE: Marriott Boston Cambridge
Learn more about Mango! Build Apps; Build Games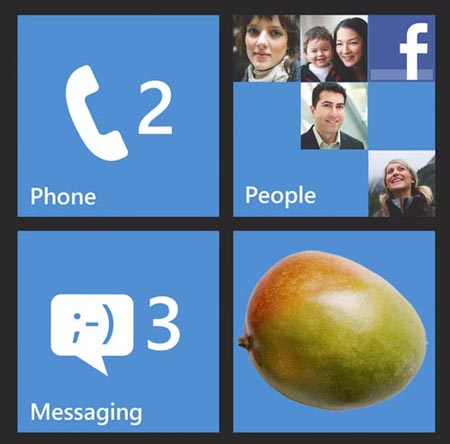 Multitasking!
Join us for two free, full days chock-full of everything you need to know to develop a Windows Phone application. Whether you're a seasoned veteran or just getting started this full-day event is for you.
Interested in profit? We'll also lead discussions on how to make money with your games and apps.
Don't miss the new Windows Phone 7.5 (codename "Mango") features as well – with detailed sessions in the afternoon around Fast Application Switching, Multitasking, Live Tiles, Push Notifications, and more.
Please note: You must register separately for day 1 and day 2 to secure your spot. Remember seating is limited so reserve yours now! To register for Day 2, please click HERE.
The second day will be capped with an open lab hands-on session and prizes for apps completed. This is the perfect opportunity to begin work on your dream application, or finish that app you've already started, with Windows Phone experts there to guide you every step of the way. Bring your own laptop to join in the fun and show off your killer app! We will have lightning talks with noted industry experts, experts in migrating apps to Windows Phone, and cloud experts on hand to talk about scaling your apps through cloud solutions.
Day 1 Agenda: October 12th
08:00 AM – Arrival and Registration
09:00 AM – Windows Phone Overview
09:45 AM – How to get started building Windows Phone Apps with Visual Studio
10:45 AM – Break
11:00 AM – Frameworks for fun and profit (part 1) – Building apps with Silverlight
12:00 PM – Lunch
01:00 PM – Frameworks for fun and profit (part 2) – Building games with XNA
02:00 PM – Live Tiles and Push Notifications
03:15 PM – Break
03:30 PM – Windows Phone 7.5 Fast Application Switching, Tombstoning and Multitasking
04:30 PM – How to make money with your Windows Phone App
05:00 PM – What's Next/Resources
05:00 PM – Event Ends
Day 2 Agenda: October 13th
08:00 AM – Arrival and Registration
09:00 AM – Open Lab Hands-on Sessions
05:00 PM – Event Ends
These are one-day events covering how to develop applications for Windows Phone. Sessions will include an overview of the development platform, new features of the 7.5 (Mango) release, and discussions of how to monetize your applications. The day will end with an open lab, hands-on session where you can turn your great ideas into reality and submit your app to the marketplace (and perhaps even win a prize or a Windows Phone!).
For developers of applications for iOS and Android, it's a great opportunity to expand your offering (and profits!) to a new platform, and of course, there will be plenty of experts on hand to answer questions.
Note, that a special two-day event will be held in Boston, on October 12th and 13th; the entire second day is a hands-on session for developing apps, with the bonus of a few lightning talks by community members who have built successful apps for the Windows Phone marketplace. You can attend either or both days, but do sign up for each individually.
Below are the registration links for the complete list of venues; Northeast stops are in bold. Be sure to register quickly as space is limited.