Thanks to Keith Combs for his post as it provided me the solution.
Install the Intel Ethernet driver from 6irf24ww_764. You are running the installer but it does not really install it. However, it does put the driver on disk so you can manually select it later.
Start | type Device Manager | Press ENTER

Right-click "Ethernet Controller" (under other devices)
Select the Update Driver Software… menu item
Click Browse my computer
Click Let me pick from a list of device drivers on my computer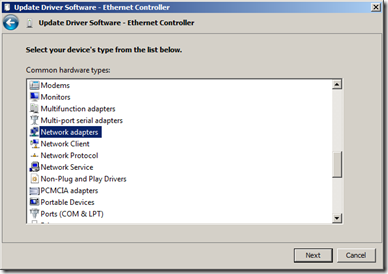 Scroll down the list and click Network Adaptors to select it, then click Next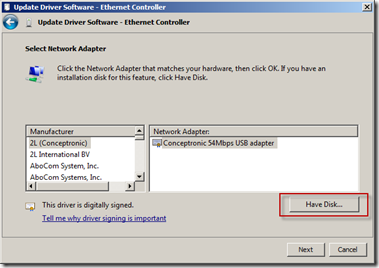 Click the have disk button
Click browse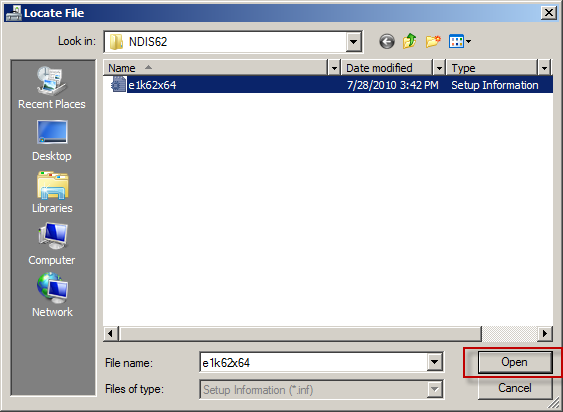 Go to c:driverswinethernetpro1000winx64ndis62 (if you put it in the default location or wherever you put it during installation) and select the e1k62x64.inf file.
Click Open
Click OK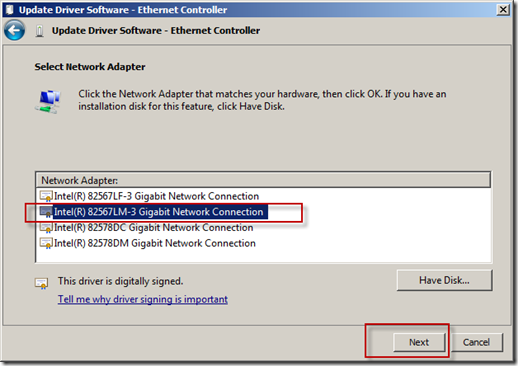 Select the 82567LM-3 nic in the list and click Next
Click Yes on the compatibility warning dialog box
Click Close.
Windows Server 2008, Windows 7, Windows Server 2008 R2, How To, GURU-Tip