TechNet 2012 – North America has wrapped and what a great show it was. I was able to attend but had to work so I did not get the opportunity to sit in on many sessions. However, now I am going to make the opportunity to sit in on the sessions. How can I do that? Answer: because most of the sessions were recorded and are now available online. This post presents and easy way to do a single page search for what you are looking for our to browse quickly. If you want to do a more detailed search or filter check out TechEd North America 2012
Free Technology Training
from TechEd NA 2012 Content for ALL now available

Keynote Training Sessions
Microsoft's senior leaders share their vision for the future of IT and demonstrate Microsoft's strategy for executing this vision through current and soon-to-release solutions.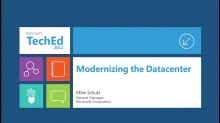 Whether you are looking to build your own private cloud, offer cloud services or securely connect to IT services in the cloud, this Foundational Session helps you understand how Windows Server 2012 allows you to respond to business needs faster and more efficiently. Windows Server 2012 provides a dy…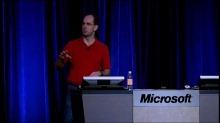 Scott Guthrie: Windows Azure Today and Tomorrow
Windows Azure is a flexible and open cloud platform for a wide variety of applications ranging from web sites to enterprise and mobile applications. In this foundation session Scott Guthrie will demonstrate how to quickly build and deploy applications using the new Windows Azure features and service…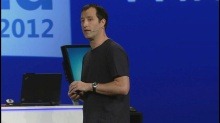 Keynote – Antoine Leblond: Windows 8
Windows Corporate Vice President Antoine Leblond discusses Windows 8, Windows 8 Metro style apps for the enterprise, Windows Store and more. Lots of great of demos of the latest version of Microsoft's flagship operating system.
Technical Training Sessions