Windows Server 2012 with Hyper-V was recently released by Microsoft. The Microsoft flagship is being called a "game changer." With VMware market share plummeting, what will the impact of the virtualization landscape mean to our businesses? Join us to discuss the new virtualization technologies and how they will likely impact our businesses and business decisions. Bring your questions about virtualization, Microsoft operating systems (server and client) and get them answered while we host Microsoft's field expert on the topic Dan Stolts (the ITProGuru).
IT Manager's Roundtable: VMware and Virtualization
Date: December 4, 2012Time: 3:00 PM – 5:00 PM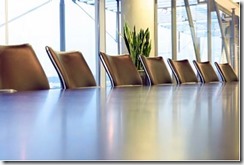 Register Online
Forum Description
Forum Location The Rhode Island Foundation
One Union Station
Providence, RI 02903
Parking will be validated, please bring your ticket with you.
view a map
Date/Time Information Tuesday, Dec. 4, 2012
3:00 – 5:00 pm
Attend
Free!
This Roundtable is open exclusively to Tech Collective members.
Please let us know you are planning to attend by registering.